127th Canton Fair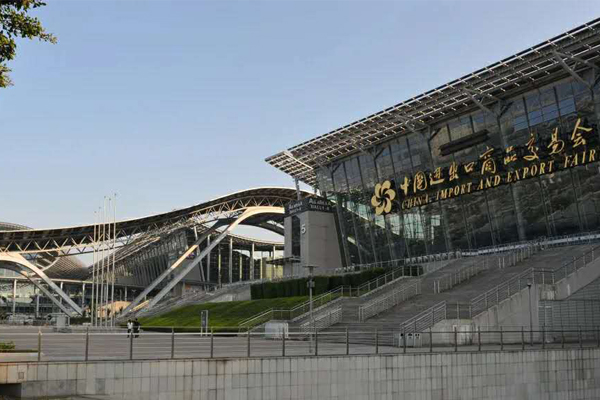 Canton Fair is known as the "barometer" and "weathervane" of China's foreign trade.Today, the 127th Canton Fair "Cloud" opens for 10 days.The Executive meeting of the State Council decided on April 7 that the 127th Canton Fair would be held on the Internet in mid-to-late June. In just two months, the idea of "cloud" Canton Fair turned into reality.The transfer of Canton Fair from physical exhibition to online is not a simple copy of the traditional model, but a new structural design and process reengineering.Based on the existing wisdom of the Canton Fair, the fair made full use of the Internet, big data, cloud computing, artificial intelligence and other advanced information technology, upgrade and improve the fair's official website platform, and realize the optimization and upgrading from flat browsing to interactive communication.
The new official website is equipped with five sections, including exhibitors' exhibits, news and activities, global supply and purchase docking, conference services and cross-border e-commerce zone. Through the full time and space, strong interaction of online promotion, live marketing, supply and purchase docking and online negotiation, the new exhibition experience will be provided for exhibition merchants.Exhibitors and buyers are the two most important user groups of the Canton Fair platform. Such a large-scale trade show is put on the cloud platform. For both suppliers and buyers who are used to offline negotiation and communication, what is the effect of this online exhibition?They are looking forward to it.The Canton Fair provides exhibitors with a one-stop exclusive display center and a 10×24 hours broadcast room, and provides them with a series of complete system operating guidelines to help enterprises improve their online display and marketing capabilities.In order to invite more high-quality professional buyers to participate in the Canton Fair, the organizer of the Canton Fair has implemented a global marketing promotion and invitation action plan for buyers, inviting them to visit the Fair online, and providing one-to-one training and guidance services to ensure that buyers can "get in, find and talk".
As China's first foreign trade promotion platform, the Canton Fair has actively fulfilled its social responsibilities over the years.Complex in the present serious situation of foreign trade, to help enterprises to survive, the Canton fair not only further intensify poverty alleviation, also for all enterprises, any free participation fee, with the enterprise by the practical action for fighting, overcome difficulties, to boost business confidence, stabilize global industrial chain, supply chain platform continue to play an important role.